What we do
The Inspiring Leaders Network is a fast-growing, innovative organisation which supports people to think differently, work collaboratively, increase diversity, build stronger relationships and to flourish and thrive.
We understand the challenge facing Health and Social Care today, to change and adapt to new ways of working, to think differently and to value and work more collaboratively with its biggest assets, the people who work within it.
To meet those challenges, we deliver the following services:
Programmes – including the unique Shadow Board programme
Consultancy – we work closely with health care providers, hospitals and foundation trusts on a range of consultancy services including research, policy direction and development, with a particular interest in flexible working, systems leadership and role design re-engineering.
Coaching – the team specialises in working with people who wish to develop their career to influence at senior levels in organisations, as well as talent spotting at organisational level.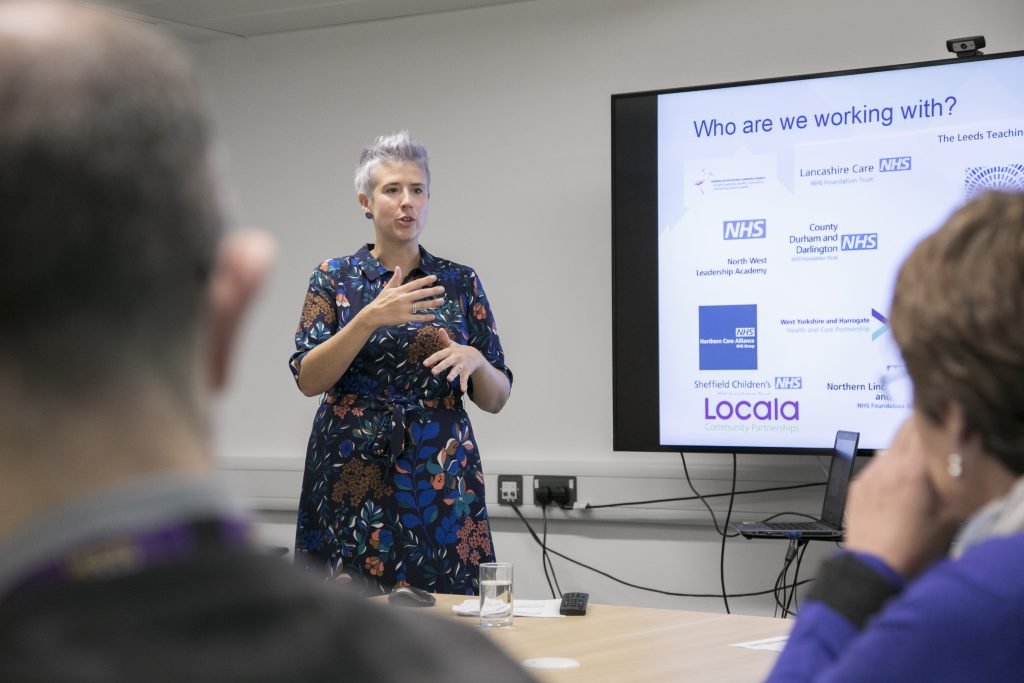 Why we do it
To survive, become sustainable and to innovate, leaders are faced with the some of the biggest challenges to date, but also the biggest opportunities. The Inspiring Leaders Network strongly believes in providing leadership that makes the difference. We believe in inclusion, diversity and values at the heart of all we do.
It is widely acknowledged that Health and Social Care faces unprecedented challenges for the foreseeable future. It goes without saying that if the sectors are facing these challenges, then so are its greatest assets, its people. With seemingly constant adjustments and the need for a different style of leadership, one that is empowering, inclusive and flexible, people will need support in and the right skill set to step up to the unprecedented challenges.
Value Statement
We aim to provide efficient, cost-effective, high-quality interventions that ensure the highest possible development opportunities, that in turn go on to ensure the very best systems and relationships are in place for patients, service users and the wider community.
We ensure our programmes are tailored to local need and aim to enhance ability, nurture talent and enable the application of skills in the most efficient manner to ensure the highest possible care for our patients and those we serve.
This ambition is underpinned by our values and belief in supporting the enhancement of diverse and inclusive leadership in driving lasting and exceptional care systems.
We work to three key principles in the development of leaders:
Perceptive – Leaders who are well informed, knowledgeable and have flexibility of thought
Proactive – Leaders whose behaviors are visibly congruent with their values have impact and achieve results.
Protective – Of their own health and wellbeing, their integrity and their own diversity
Our core business principles and philosophy
To provide new opportunities
Equality of opportunity
Enabling the opportunities of diversity
Enabling new ways of thinking and working
Generating new conversations
Our philosophy is that 'people are at the core purpose of what we do'. By appreciating and embracing diversity we can authentically be more humanistic, and work more effectively in collaboration to challenge, innovate and provide high quality, compassionate care.
Our Core Values
Inclusion
Collaboration
Integrity
Valuing Difference
Impactful
Pioneering