Shadow Board
The Shadow Board Programme aims to support organisations to develop and establish a 'Shadow Board', which will meet separately from the Executive Board and provide assurance, corporate governance, and support talent management strategies, through succession planning.
Introducing a shadow board will enable organisations to increase diversity of thought, and offer opportunity to become more representative of the communities they serve. The Shadow Board Programme is already well established within several NHS organisations and is receiving great feedback to date.
The Shadow Board is more than a leadership development programme; it offers practical skills-based development, to equip participants with the right level of knowledge and understanding of board level education. It offers organisation's the opportunity to succession plan and to increase diversity of thought at the senior level of an organisation.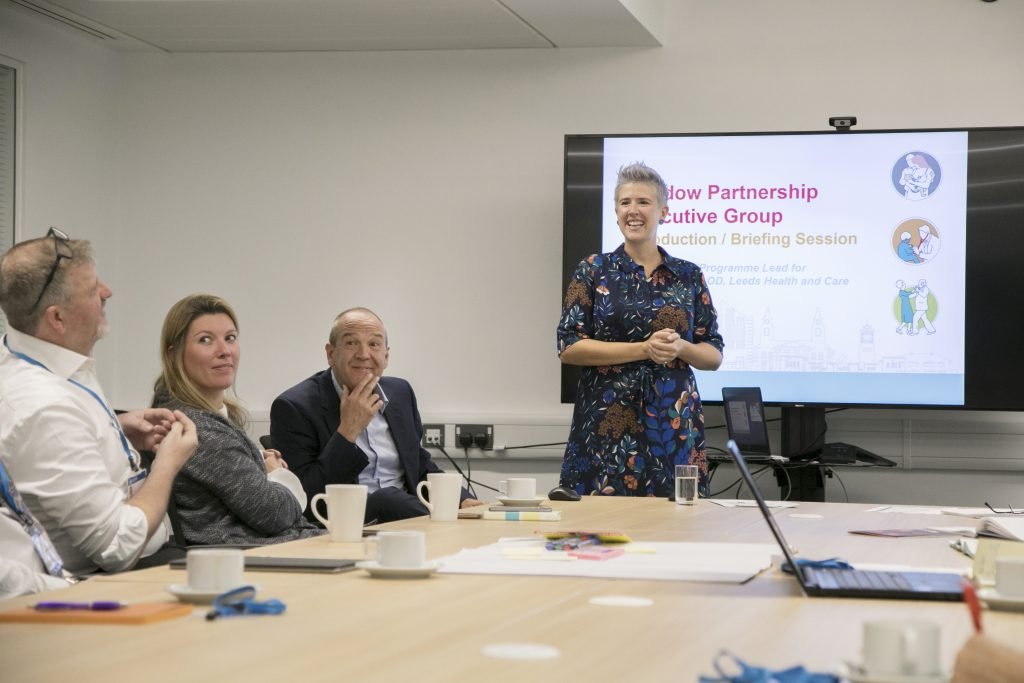 Why is diversity of thought important?
The Shadow Board Programme supports organisations to achieve the ambitions set out in the 'Developing People – Improving Care Framework' which states that:
"High-quality health and care systems are able to attract, identify and develop people with the potential for good leadership and to opportunities as they arise, fitting the right talent to the operational needs. Systems for matching people to roles where they can have the most impact are essential, both within and across the health and care organisations. Such systems rest on strategic planning to make sure the supply of appropriately developed people matches trends in demand for senior leaders and other critical roles cross the system. The ambition is to create an inclusive system of managed talent pipelines which can effectively and cost-effectively identify develop, and supply suitable candidates for vacant roles as well as support potential leaders as their careers progress and when they are in senior posts. Such a system will increase the diversity of background and skill sets among candidates for each role; make it easier for people".
Diversity of thought is fundamental to the sustainability, growth, and improvement of organisations. Diversity of thought is different to how we traditionally view diversity; it's wider than protected characteristics and is critical to supporting organisations culture, innovation and better patient care and outcomes.
Diverse thinking embraces the difference each person offers, through their own experiences of the world, their upbringing, socio-demographics and life experiences. Its allows for new and different thinking and voices, and helps support the move away from group think, offering fresh perspectives and ideas.
The programme objectives include:
Identification of the top end of the talent pool
Providing an insight into executive responsibilities
Developing strategic thinking capability
Enabling shadow board development
Offering personal development support to embed learning
Identification of future potential leaders
Delivering future value to the NHS
The West Yorkshire & Harrogate STP Shadow Senior Leadership Executive
South West Yorkshire Partnership Foundation Trust Case Study
Leeds Teaching Hospital Case Study