News and Events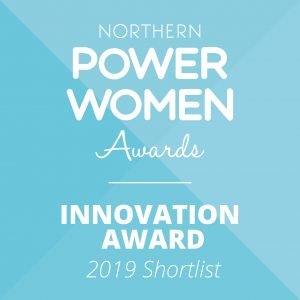 The Inspiring Leaders Network Shadow Board Programme nominated for Award!
The Northern Power Women announced the shortlist for one of the most prestigious awards in the North of England. The awards showcase role models and celebrate the many different ways women and men contribute to a thriving Northern Powerhouse.
In its fourth year the awards attracted more than 900 nominations across 10 award categories which cover areas such as Transformational Leader of the Year to Innovation Award, which was introduced last year to showcase the creativity and original thinking that comes from the North.
The nominations were shortlisted and assessed by 60 judges ranging from independent business owners to senior executives from large multi-national organisation such as Clare Burles, Beccy Barr, Jacqueline de Rojas CBE, Mike Blackburn OBE, Chris Maguire and Helen Pidd.
Simone Roche MBE, founder of Northern Power Women said: "The number of nominations we received this year demonstrates the outstanding talent we have in the North of England. It was an extremely tough job for our judges and I didn't envy them having to make the decisions. Huge congratulations to our shortlisted nominees, I'm looking forward to celebrating with them all in March at the ceremony!"
Kirstie Stott, Director of The Inspiring Leaders Network which has been shortlisted in the Innovation category is thrilled to be part of such a stellar group, she said "I'm thrilled that the work The Inspiring Leaders Network is doing, especially The Shadow Board Programme being recognised in this way. It's essential that our public services tap into all the talent available to lead through these challenging times". In addition, Kirstie Stott has been nominated for the 50 Northern Power Women 'Power List'.
The Shadow Board Programme supports healthcare leaders to better understand the function and role of public sector Boards. It supports greater diversity and enables cognitive diversity of thought in key strategic decision making both within organisations and across the systems.
The full list of shortlisted nominees can be found here: https://www.northernpowerwomen.com/awards/
Pay is one focus of ongoing health care worker review
https://gsy.bailiwickexpress.com/gsy/news/pay-one-focus-ongoing-health-care-worker-review/#.W2_LbqTRaEc
Dean Royles, Director of ILN awarded the HPMA Presidents Award for Outstanding Lifetime Achievement
On the 7th June 2018 Dean Royles was surprised to discover he had been awarded the HPMA Presidents Award for Outstanding Lifetime Achievement.
As Danny Mortimer, chief executive of NHS Employers, said:   'Dean has made a telling impact at a local, regional and national level for the people and patients of the NHS, but also in the development of the HR profession more generally.'
Described as 'the ultimate HR professional who epitomises what a forward thinking workforce leaders should look like, he is a values driven leader who refreshingly says what he feels and is not afraid to against the grain in his work and sharing his opinions', during his long standing NHS career he has touched the lives of many.
'I first met Dean at the HPMA in the late 1990's, and had the pleasure of working with him on a number of projects when he was at the Department of Health with Andrew Foster. He played a key role to the birth of Improving Working Lives and development of Agenda for Change.
His influence spans many years from health authorities, SHAs to Trusts, FTs and NHS Employers and the Confederation.
Mike Farrar  says 'Having been a CEO for around 15 years I've  worked with a number of talented HR directors but Dean is undoubtedly the best. His humanity and humility are striking given the enormous talent and capability he brought to his SHA and NHS Employers leadership roles.' The workforce profession can learn so much from Dean in relation to his attitude and approach in staying true to his values.
Peter Cheese, Chief Executive CIPD said 'I am delighted to see Dean receive this recognition for his long service and great contribution to HR within the healthcare sector. He is an outstanding, inspirational, and committed professional and as a Companion of the CIPD and the years he spent on our Board and as Chair of the CIPD, he has made a great contribution to the wider HR profession which we all recognise and thank him for.'
Kirstie Stott, Director of the Inspiring Leaders Network says 'We are very proud and privileged to have Dean join us as Director of the ILN. He will add such great value to the organisation and continue to add value to the NHS.
Inspiring Leaders Network Directors to lead review
https://www.gov.gg/article/165460/Strategic-review-of-nursing-and-midwifery-terms-and-conditions-underway
Inspiring Leaders Network (ILN) announces new Director.
Dean Royles, one of the country's most well-known HR Professionals has joined the Inspiring Leaders Network as a Director.
Dean has a reputation for his engaging style and championing the importance of good people management and effective HR as a crucial ingredient of effective organisations. He is a skilled facilitator and proponent of the importance of social media in engaging employees in the modern workplace. He is a regular contributor and commentator in the press on topical issues such as gender pay and the apprenticeship levy, and a sought-after conference speaker.  Dean was a former Chair of the CIPD and Chief Executive of the NHS Employers Organisation as well as leading HR and OD at a local, regional and national level. He is co-author of "An Introduction to Human Resource Management" published by Oxford University Press in February 2018.
Kirstie Stott, founder and Director of the ILN, says "Dean is a fantastic addition to the team, in particular his extensive experience and knowledge gained from working with boards for over 20 years. He will be hugely valuable in helping to shape and deliver some of our core programmes, for example, the Shadow Board and Medical Leadership, and in helping to drive the ILN vision forward".
Dean commented: "It has been great to see the Inspiring Leaders Network grow over the last few years and build a reputation as a values-led organisation that makes a difference through every contact and intervention. I'm delighted to be joining them at this time, and to continue  working with the NHS, albeit in a different capacity, but with the emphasis on improving and enhancing patient care through employees".
Dean leaves his current role at the end of July 2018.